The Land Park Harlequins: Taking the Ball and Running With It!
Have you ever meet a family that makes you think "Oh, this is what loving, supportive, emotionally engaged family feels like." I recently had that thought and felt that way while hanging with the Popp family in their gorgeous Land Park pad.
Papa Popp, Curtis, in addition to running his own Architecture and Interiors Firm, Popp Littrell Architecture and Interiors (plarch.com), also manages a collection of more than 25, 70's, 80's and 90's "antique" analog cars. Oh, and no big deal but he and his daughter, Olivia, also happen to have started a wildly successful competetive girls Rugby team in Sacramento.
2 years ago, after having played Rugby with the boys team, The Land Park Motley, (cuz she's an incredible badass), Olivia realized it would be fun to play on a girl's team. Realizing none of the local girl's teams were anywhere near them, the Popps decided, "Heck, why don't we just start a team of our own?" (They didn't say heck. That was me.)
And so they did.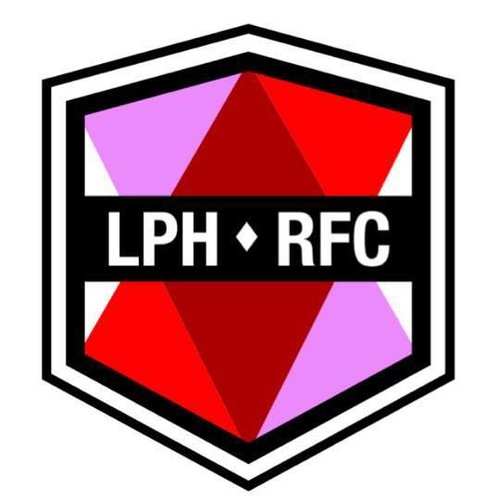 That's how the Popp's roll, you see. They see an opportunity, or a potential for something new to come into existence, and they pounce, innovate and expand. Here's what I mean:
I asked Curtis what inspires him to keep running The Harlequins, his daughter's now 4th in the Nation-ranked Rugby team, two years after its inception. "I actually get really emotional when I talk about it," he begins. "It started just really pragmatically. Olivia wanted to play and I thought she'd like it, and that maybe it would help her get a leg up on getting into college more affordably. But now, it's turned into something much much bigger… One of our girls has just been offered scholarships to Dartmouth, Brown, and Bowdin. And she was a need-based kid. She's crazy smart and has a 4.5, but it was Rugby that got her the scholarship offers."
The Popp's pet project, in other words, has become a legitimate service organization that allows financially at need students to consider applying to schools they more than likely wouldn't have approached otherwise.
The Popp family home is a 1940's Art Moderne masterpiece, filled with some of the most vibrant, stimulating, modern art this writer has seen outside of a museum. Oh and speaking of museums, not only was Olivia Popp recently scouted and then recruited by the Youth Rugby Olympics team (that's right, The Olympics) she also recently skipped over to New York City to attend the New York Times Academy where she learned how to curate Art Exhibits in Manhattan. So. No big deal.
Eventually, I learn that Susan Popp is, in her own words, "the mainstream one in the family… I round out all the creativity in the house with some left brained ways of thinking."
"Oh, ok, so you're not an artsy type?" I ask. "No," she tells me. "I'm a Nurse in the Cardiac Surgery Wing of Mercy Hospital, so, all of this architecture and creativity was new to me when I started dating Curtis"
So let's recap. In the Popp family, we've got a Cardiac Surgery RN. No big deal.
A 16 year-old Olympic Athlete. Whatever.
And a Successful Design Master/Car Collector/Rugby Team Builder. Laaaaame.
Oh, and their 14 year-old son, Fletcher asked for a Leaf Blower for Christmas so he could make some mad cash in his free time. So. He's clearly good for nothing and heading nowhere. (Big, fat, exaggerated eye roll.)
I feel more accomplished and impressive just hanging out with the freaking Popps.
I ask Olivia and Curtis one final question: "Why Rugby?"
Curtis answers first.

"Rugby is a physically demanding game on the field. But it's also the most community-minded, corgial, gentlemanly sport I know of. At the end of every game, the two team captains shake hands, and thank each other. Then the home team cooks a meal for the visiting team, and we all sit down and eat together. That's Rugby."
"Yeah. I'd have to echo what my Dad is saying," Olivia pipes in. "My friends who play other sports are always bagging on their coaches. And their coaches are always so down on their players. Our coach, Naki Hopoi, is always so positive and supportive. When his Dad died, our entire team went to his funeral. We had never met him before. But we went. To support our coach. 'Cuz we really have each other's backs on the field and off. That's Rugby."
So. If you're looking for something productive, inspiring, healthy and communal for your daughter to do, or if you'd just like your kids to get to hang out with some incredible people, maybe consider girl's Rugby. It just might rock your world.
For information about becoming a part of The Land Park Harlequins Rugby Team and Family, please email Curtis Popp at curtis@plarch.com.
You can also find The Land Park Harlequins on Facebook at facebook.com/goharlequins, on Instagram @lpharlequins, and on Twitter @LPHRFC. You can also go to their website, www.goharlequins.com