Land Park Rugby: From Passion to Obsession to Leadership
Some of us, here on this planet, obsess about what time Garden Grill (on K and 23rd) is going to put out their gluten free Snicker Doodle Creamies every morning (cuz they're the best food you'll ever eat while you're alive- EVER). Some people obsess about the best way to aggressively vent about the failings of our government on Facebook. Then there is the rare human mammal, like Mr. Matthew Eason, with Eason and Tambornini Law, who blows your mind by turning his obsession with, in this case, Rugby into a life-enhancing, strength and skill-building gift and teaching tool for local teens. What is it that turns one person into a Creamie-crazed lunatic, and another into a concerned and contributing citizen of the world? Perhaps it's in the parenting? Maybe he's an alien from The Planet, Generositron?
Either way, Mr. Eason is an inspiration and a leader I'd blindly follow into battle on the Rugby field, if I weren't vastly more wimpy than his three star teen Rugby players, Olivia Popp, Simone Sackett and Andrea Gaskins.
When I asked Coach Matt (as I've come to lovingly call him in my mind) how he would characterize the average rugby player, he said "They will generally be the strong silent type. Inevitably, in Rugby, everyone gets knocked down, but because of the fraternal nature of the game, you're usually handling your defeat with a smile and wry comment like 'That's cool. I'll get you next match.' Rugby players are strong, but not bragadocious because they've learned that there will be days when you knock someone down and days when you get knocked down. But either way, you get right back up and keep playing."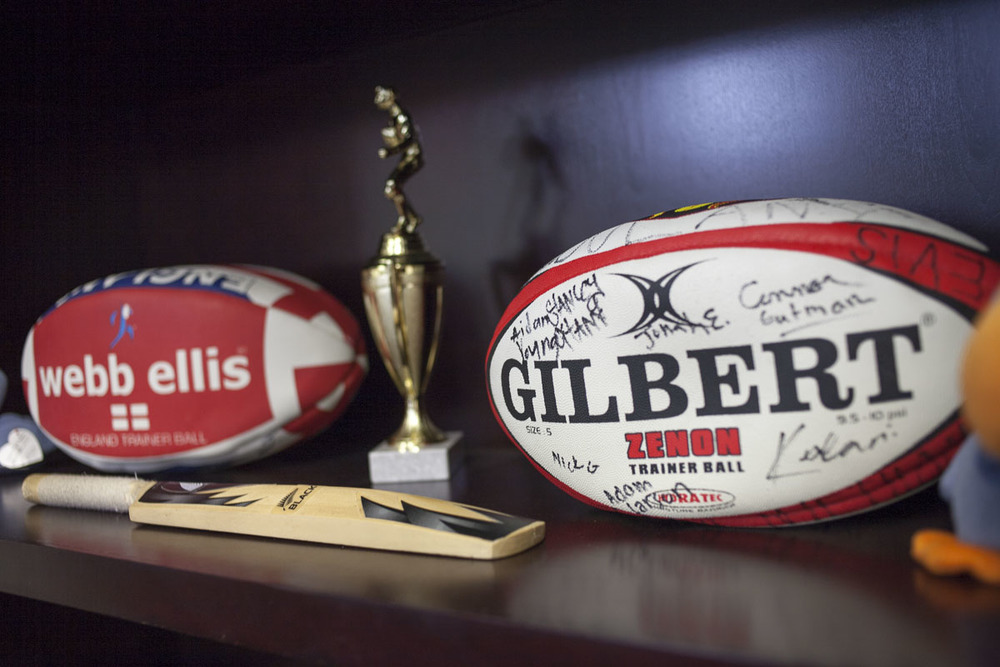 Coach Matt's middle school and high school Rugby teams are all co-ed! "My fellow coaches and I often joke that we don't envy the college guy who thinks he's gonna pull one over on Olivia because that guy has no idea what he's up against. This girl has had to take guys twice her size down in real time, and she's not only done it, but she's good at it. And that's what makes Rugby so special: It is a sport for players of all shapes and sizes. Whether you're the short, squatty guy or the tall beanpole type, there's a position on the field for you. And, it allows kids to get outside, burn a ton of energy, and challenge themselves physically in a controlled and respectful context."
I asked Coach Matt why he thinks Rugby is more fraternal than other sports, to which he responded: "There's an unwritten rule in Rugby that the home team has to throw a party for the visiting team after each match. So we have our 7 and 8 year olds doing so just like the World Cup adult players do. At the party, the players themselves, (not the coaches) decide who was the most valuable player from the other team. They then get up and complement the MVP for what they did well during the game. This means that you know that you're going to be sharing pizza and soda (for the kids, pizza and beer for adults) with these guys after the game. So you want to win, but you want to do so respectfully. Another thing that makes Rugby so fraternal is the fact that it is player-centric on the field, meaning the players make all the decisions about what they're going to do in play, rather than a coach choosing their moves for them. So it breeds thoughtful, conscientious players, who are also often surprisingly strong."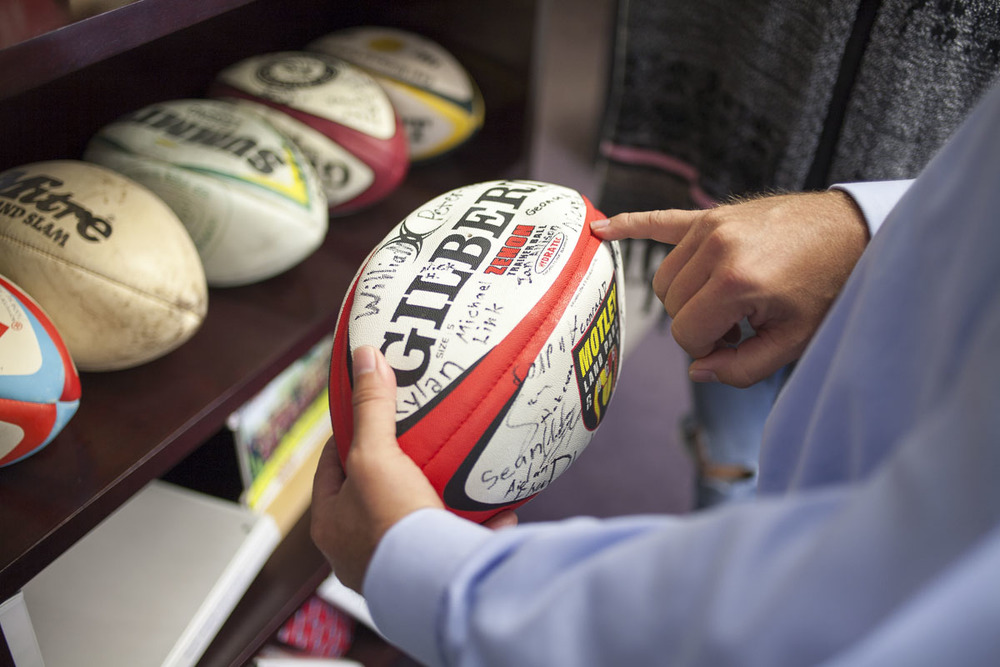 Listening to Matt talk about Rugby is a lot like listening to a proud and loving father boast about his daughter. He has a playful, kind-hearted respect for the game that I've rarely seen in a person's relationship to a sport. His humility about his role in coaching the teens is equally remarkable given that Coach Matt himself is a fixture on the International Rugby stage. While the senior lawyers in his first firm were none too happy to see Matt coming to work with the occasional shiner from his having played a rigorous game of adult Rugby the night before, they had no problem with him becoming an Internationally lauded Coach of Professional Rugby Referees. The woman who reffed the last World Cup final, in fact, was coached by Sacramento's own, Coach Matthew Eason.
Matt's experience is no joke, and his Rugby kids and teens are not to be trifled with. "Our kids and teen Rugby clubs (in Land Park, Tahoe Park, Sierra and beyond) have only existed for 8 years, and already we've had 3-4 dozen players playing division one in college rugby, and 6 all American players- all of whom came out of our middle school program."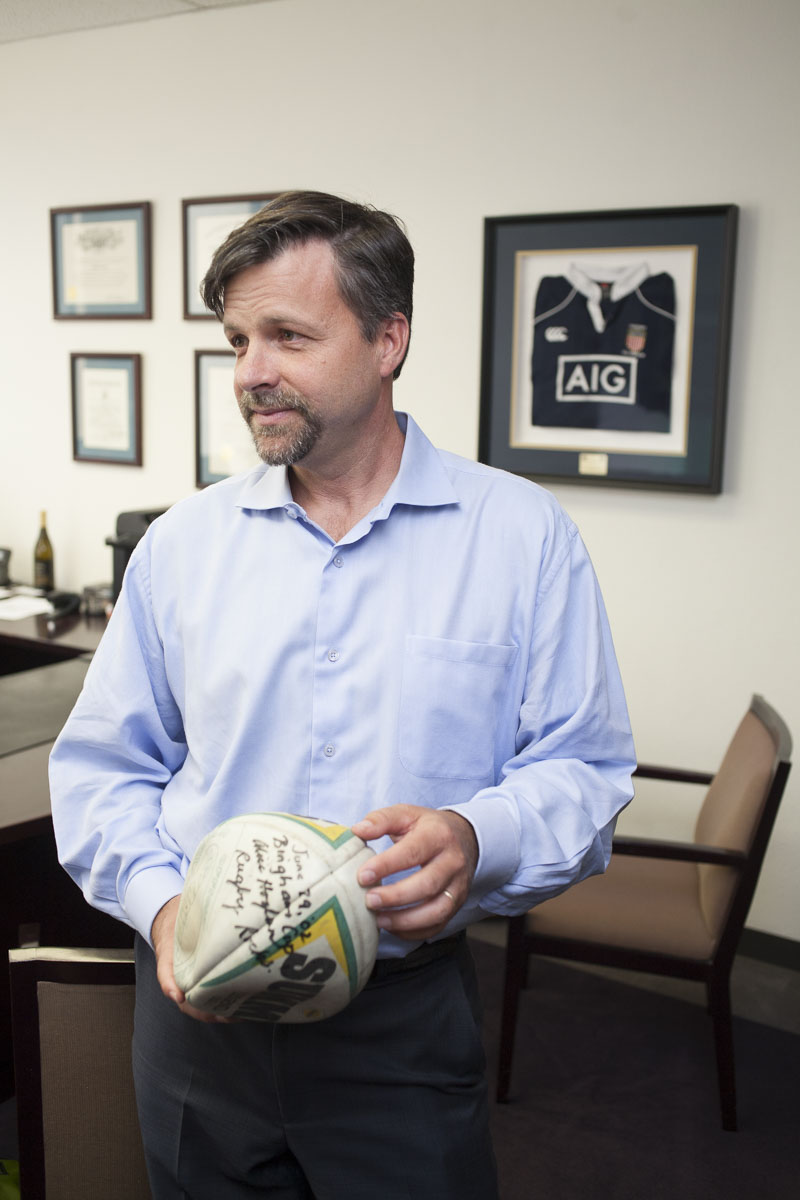 At the same time, Matt assures us, his female players are also "very normal, very feminine girls, with normal teenage girl's lives off the field. It just so happens that on the field, they'll kick your butt if it's called for."
So, listen. If your kid could use some time out of the basement or the mall and off the PS4, look Matthew up, and let's get your kids outside, moving their bodies, and becoming the strong, silent types. You don't want them to end up scarfing Creamies and avoiding physical exertion like the plague with me, do you?